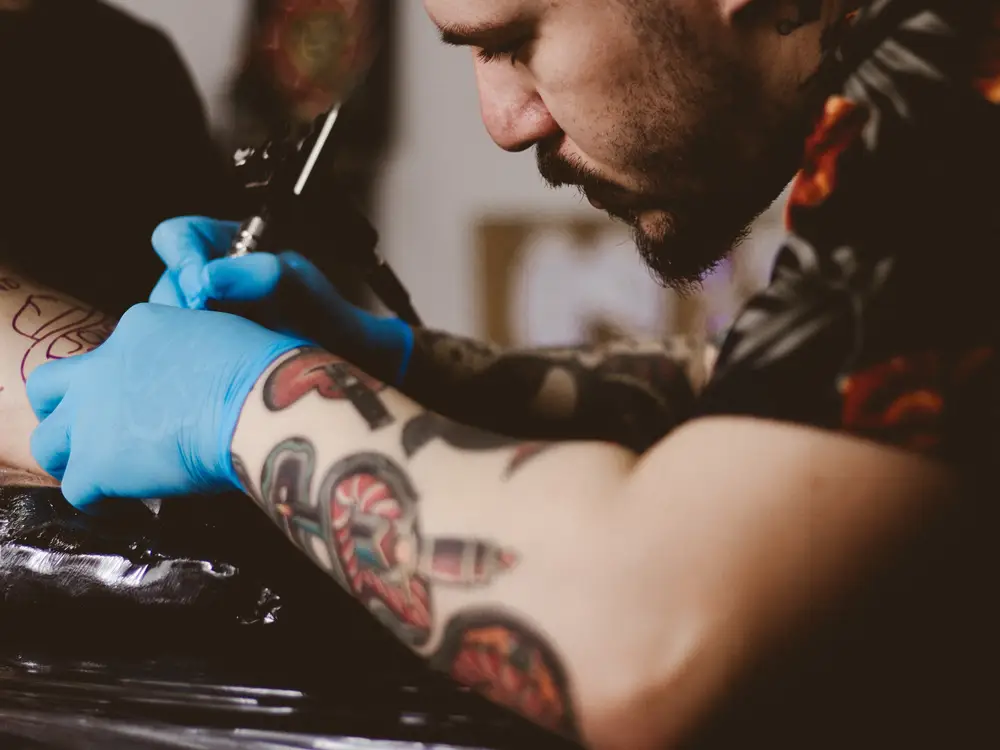 Do not drink alcohol at least a day before the tattoo session. Alcohol thins the blood. You don't want thin blood if you're going to be bleeding.
Wear comfortable clothes.
Arrive early. You would want to catch your breath before going under the needle. Also, it would be enlightening to watch another client getting inked.
Check sanitary procedures. Make sure the needles, containers, and tubes to be used are new, the artist should wash his or her hands and wear new disposable gloves. Other equipment should be properly sterilised and disinfected. Everything should be spanking clean.
Check the ink. Is it approved for tattooing? Check the expiry date. Out of date inks can lead to complications and infection.
Test for allergy reactions. Perfectly fine tattoo inks can still cause severe rashes and allergic reactions to hyper-sensitive skins. Ask for a quick allergy reaction test before undergoing with the tattoo procedure.